Homeschool Sports Organization (Tulsa and OKC)
Tulsa & OKC Green Country Defenders Homeschool Basketball organization is excited about Basketball! We play a competitive schedule and are committed to helping Tulsa & OKC area homeschooled athletes excel in the sport of basketball! Teams fielded for girls and boys from age 10 through High School.
Contact Jonathan Garringer
(918) 853-9592
jagarringer.gcd@gmail.com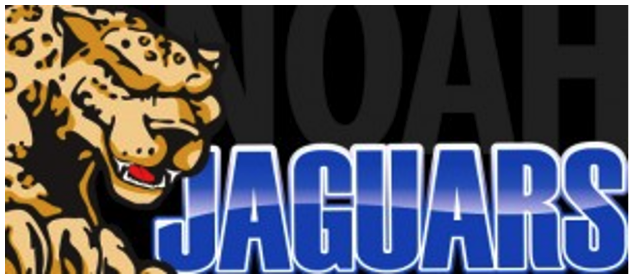 Homeschool Sports Organization (Northeastern Oklahoma)
 NOAH is a homeschool organization with the specific objective of providing athletic and educational services to the homeschooling community. These services are provided to promote a positive Christian atmosphere for all who participate. Our desire is to maintain a high standard of character, competition, and safety for all our participants. NOAH welcomes ALL homeschooled students who wish to participate in our programs.
  Contact Athletic Directors for Sport of Choice

Everything Homeschooling
Whether you are considering homeschooling, are just exploring the idea, or have made the decision to start, we can help. From our newsletter to the wide range of resources on our website, we are your comprehensive homeschooling resource.
Pro Day's Sports Performance Training classes provide a variety of benefits to homeschool athletes. 
Classes during the Day: First we offer classes during the day usually scheduled for 2:00pm which we heard from parents is perfect for pushing the students to finish up their schoolwork so they can come to Pro Day. 
 Physical activity: traditional public- school students are always moving whether it be from class to class, PE class, recess, stairs etc.  As a homeschool student it can be difficult to match that same level of activity around the home. That is why Pro Day Sports and our Homeschool classes have been used by athletes and those homeschool students that are looking for general physical fitness classes.
Social group with other homeschool students: What this does also is it allows homeschool students to exercise with other homeschool students and makes for a benefitting their social health right along with their physical and mental health.    
 Space: During our homeschool classes we have enough space that even if a couple of homeschool teams wanted to join us at 2:00, we could accommodate. 
Programming:  although programming is geared towards helping improve sports performance, we also have homeschool students that use it for general fitness.  Please let your Pro Day sports staff knows what your end goal is either becoming better at sports or simply there to exercise and expand your knowledge of workouts and equipment. 
Flexibility in hours: Just because you are homeschooled doesn't mean you have to attend classes during the day.  You may be on a team that includes traditional public-school students and the team wants to work out in the evenings this is something we encourage you to make the hour that benefits you the most.    
Epic Approved Vendor:  Some homeschool students are enrolled in EPIC charter schools and can use their learning fund dollars to pay for activities.  Pro Day has been a long-standing approved vendor for Epic Charter Schools, and we've had dozens of EPIC students over the years.  How does Epic Learning Fund work?  It's simple, if you let us know that you would like to use your learning fund to pay for your membership Pro Day simply sends in a PDF invoice of your request to EPIC with your students first and last name and the requested months for membership.  Pro Day has Forever Rewards status that rewards you for your loyalty with us by offering a reduced bill every month you are with us until you reach forever rewards status.  Because of this we typically send in 6 month's worth of invoices on that loyalty sliding scale to EPIC and should you need to leave your month-to-month membership your invoice will be revised.  Any other questions don't hesitate to contact us for more information.